Chapel Street
The world in one street. The ancient heart of Salford is still beating strong. Everywhere you go along this extraordinary street and its neighbour, Crescent, you'll see signs of its rapid regeneration sitting comfortably alongside historic buildings, Victorian parks and local history archives.
Entertainment
---
Salford artist LS Lowry often sketched Chapel Street and would love the artistic community that has sprung up at Islington Mill. Originally built for cotton spinning, the Grade 2 listed building is now one of Salford's most popular music venues and has supported many thousands of artists through its mix of studios and galleries.
Chapel Street even has its own annual independent music festival, celebrating music, art and performance. Sounds from the Other City takes over a range of venues and space along the street to showcase new and emerging talent.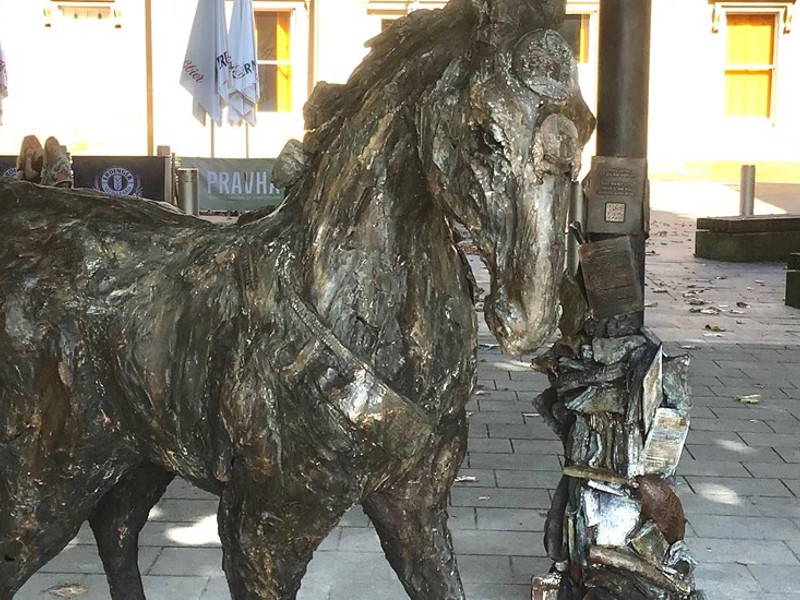 Islington Mill
Created in 2000, Islington Mill remains a work in progress; an ever-evolving creative space, arts hub and community. Scratch the surface and you'll find a vibrant and resourceful cross disciplinary creative network; a space where conversations leads to connections, collaboration and co-creation.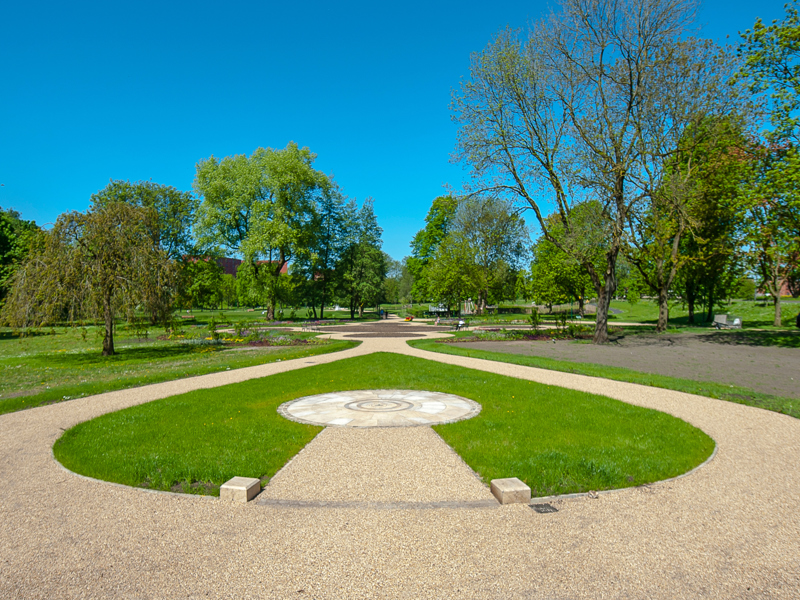 Peel Park Salford
Enjoy a gentle and quiet stroll through one of Salford's most beautiful parks. It's also home to lots of events, so check out their Twitter for updates.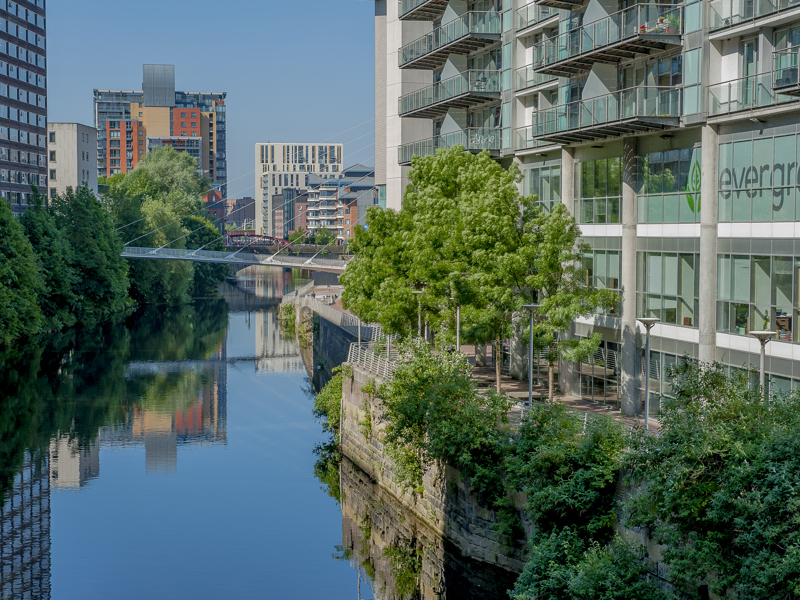 River Irwell
This famous river meanders its way through the city and forming the boundary between Salford and neighbouring Trafford and Manchester city centre.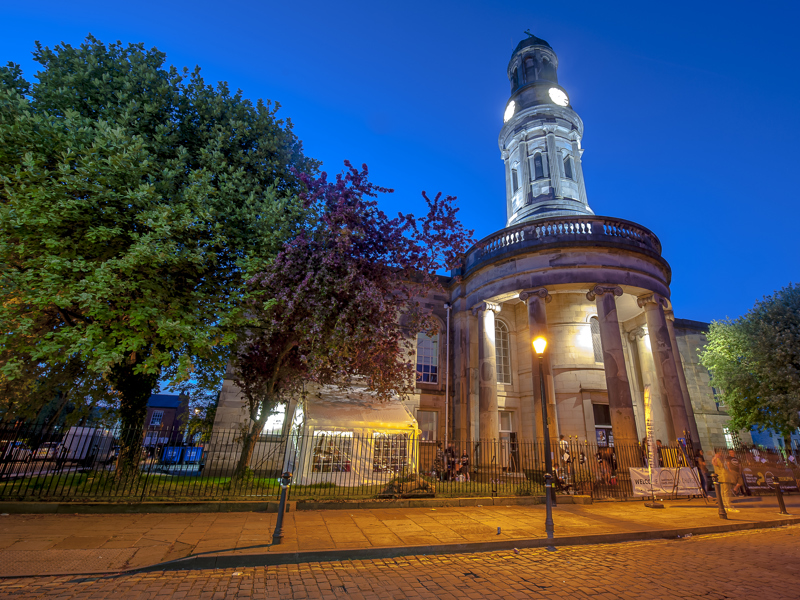 St Philips Church
Saint Philips Chapel Street is an old church on a new journey: a church plant in partnership with New Wine launched in September 2016.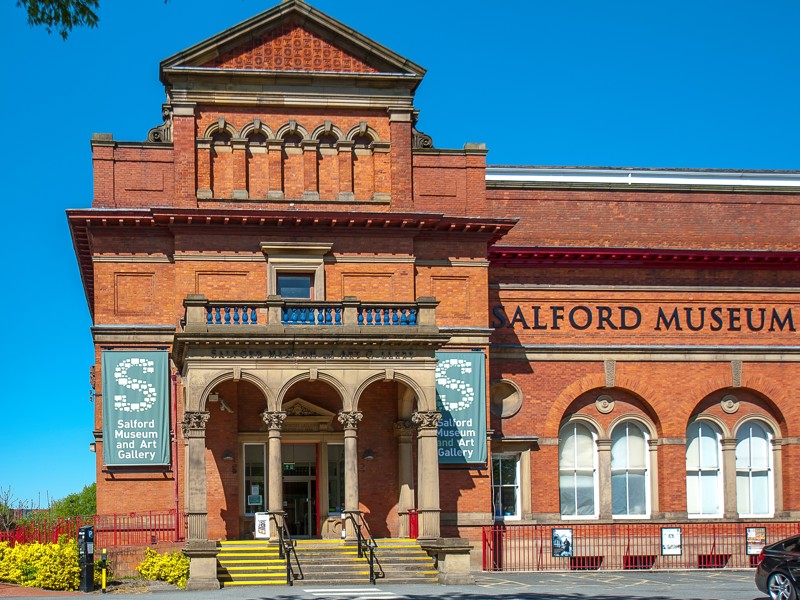 Salford Museum and Art Gallery
The museum has a varied collection of social history and Victorian art, exhibitions featuring contemporary artists as well as the famous reconstructed Victorian street, Lark Hill Place. Entry is free, there are children's activities, a shop, plus a popular café.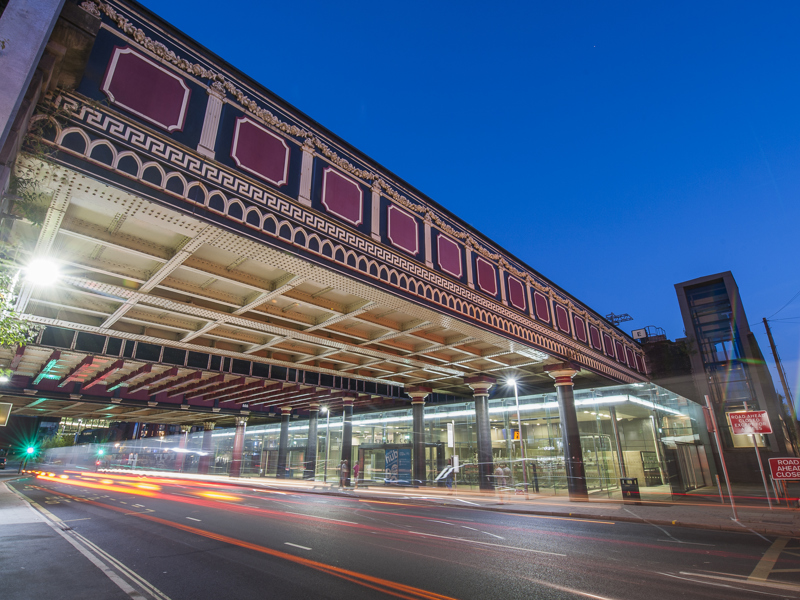 Heritage trail
Queen Victoria, free parks, the Beano, Marxism, street lighting, Vimto... oh! and a certain Mr Lowry. There's more to Salford than its favourite son and those matchstick men and matchstick cats and dogs. A self-guided walk along Chapel Street from Blackfriars Bridge to Peel Park.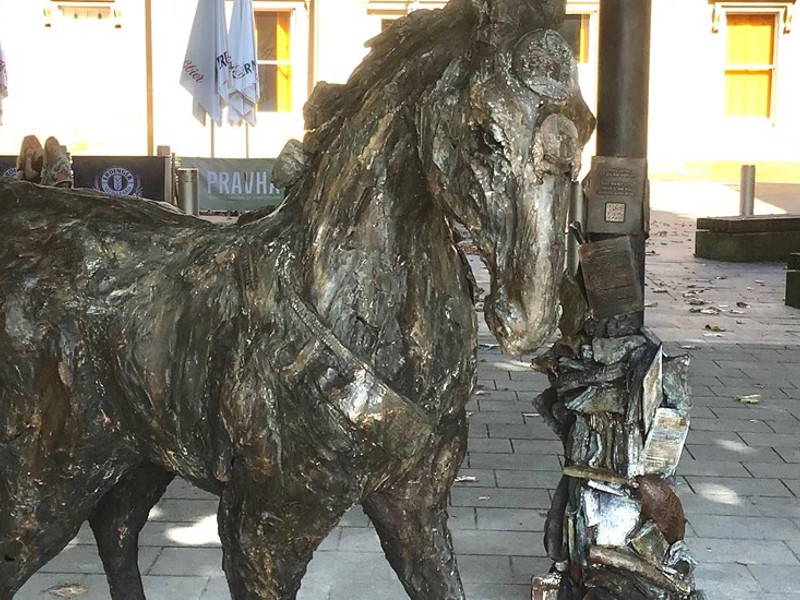 Salford Firsts Sculpture
Discover a new sculpture in the heart of Chapel Street.
Salford's pioneering history is celebrated in a stunning new sculpture, that's a must-see for any visit to the Chapel Street area. Located in Bexley Square, the sculpture of a horse references the unique firsts that the city can boast as well as some it's most famous sons and daughters.
The sculpture recognises Salford as the home to England's first public library, first public park, and first horse drawn bus service – amongst many other firsts. The cast bronze horse and lamppost were created by world-renowned artist Emma Rodgers and is the latest edition to the thriving Bexley Square, an area that has its own place in history as the venue of the massacre of Bexley Square of 1931.
What to look out for
See if you can find these references to Salford's famous firsts:
Train tracks run along the horse's bridle symbolise the first public railway through Eccles and across Chat Moss in 1830 and books run through the mane as England's first free public library opened in Salford in 1850.
The horse itself represents the first city to have horse drawn buses which ran along Chapel Street
The Bridgewater Canal which began in Worsley in 1761, and was a pivotal part of the Industrial Revolution.
Books which each represent a piece of Salford's history and remembers famous sons and daughters such as Emmeline Pankhurst and scientist James Prescott Joules who lived locally.
A poppy that honours the Salford Pals who died in World War One
A tribute to Vimto as the first factory was in Chapel Street.
Entwined trees at the top of the lamp post symbolizing the name Salford which derives from an Old English word meaning willows by the ford
The lamp post itself signifies Chapel Street, the first street in England to be lit by gas in 1805
A dog cocking its leg against the lamp post is a tribute to Salford artist Harold Riley and his famous sketches of dogs.
Messages and sayings from famous Salfordians also adorn the sculpture, including poet John Cooper Clark, musicians Graham Nash and Peter Hook (Hooky) and actor Albert Finney.
Find out more about this unique piece of public art with a new film by local film maker Paul Kearton:

Getting here
With a short walk from Crescent station, Chapel Street is well equipped with public transport, making is super easy to visit wherever you're coming from.