Welcome to Salford
---
Come and discover the fascinating history and exciting future of our vibrant city. Ideally located next to our neighbour, Manchester, at the heart of England's north west, Salford is a city of contrast with stunning modern landscapes, iconic waterways and picturesque green spaces, all ideal for exploring. With an abundance of arts, culture, sport, shopping, heritage, relaxation and impressive scenery, there's enough to keep visitors entertained for a day, a weekend or longer.  
You can also visit TripAdvisor, the world's largest travel site for ideas and reviews whilst disabled visitors should check out Euan's Guide.
What to see and do
Salford is jam packed with things to do, take a look.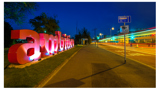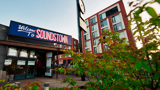 Events
Salford City is bursting with local goings on. Everything from music festivals to wine tasting events.
Food and drink
From elegant fine dining to a good old fashioned burger, with restaurants, deli's, cafes and waterside bars and pubs, there's plenty to please food lovers in Salford.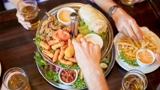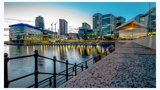 Where to stay
After a day of exploring our city, you may want to get your head down for some well needed rest. Whether your preference is a city centre hotel, a serviced apartment or a B&B there are plenty of options to choose from.
Sign up for our e-newsletter
Keep up to date with our latest news, details of our events and ideas for days out delivered straight to your inbox.